TIPS
Firefox Extensions

Ok, heres some information on some of my favourite extensions for firefox.


IE VIEW
This is a simple extension that allows you to view the page you're looking at in internet explorer.
All you have to do is right click and select "View this page in IE".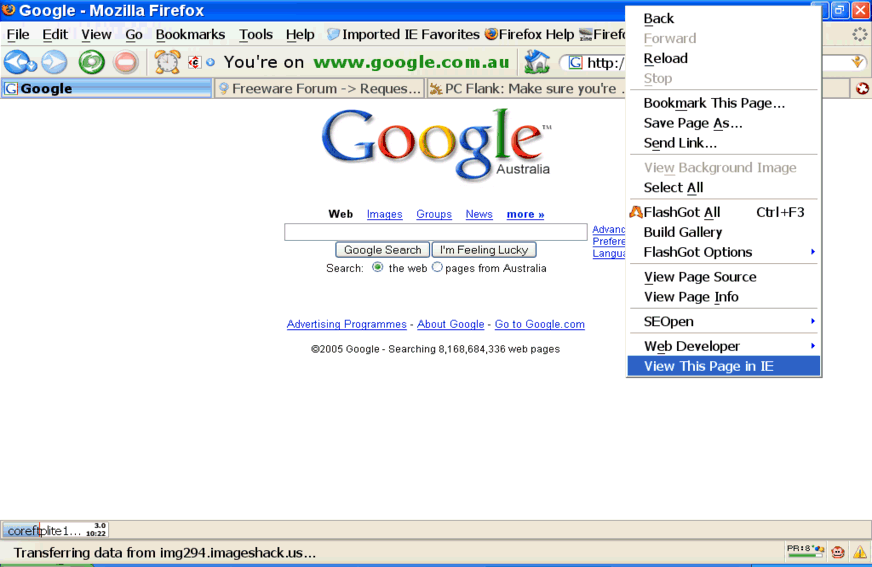 WEB DEVELOPER This tool is great for web authors.
Gives you the option of disabling some features like CSS, images, javascript, cache etc...
Allows you to see image code, CSS styles, link paths and many more useful tools.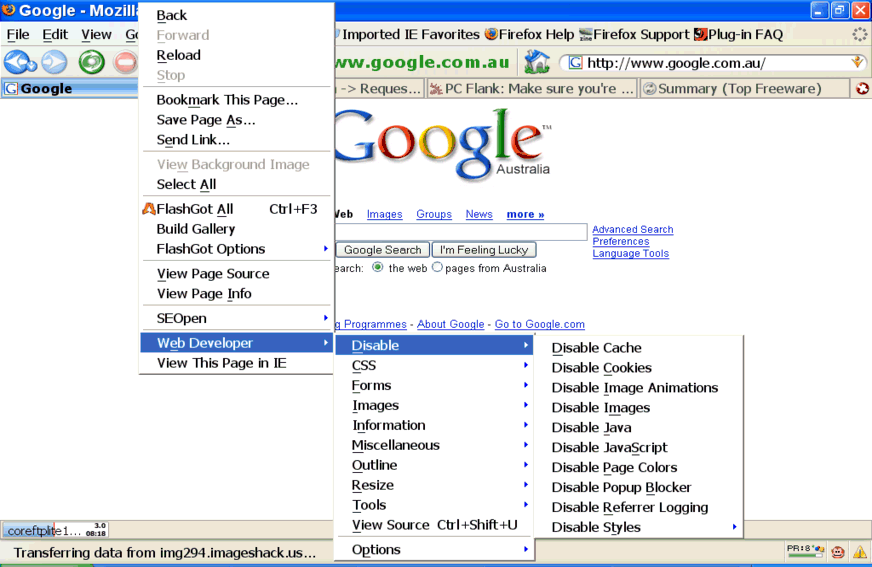 HTML VALIDATION This extension validates pages in firefox and mozilla. Errors are shown at the bottom of the screen, when you hover over the symbol with your mouse, and more details are shown when you look at the source view of the page.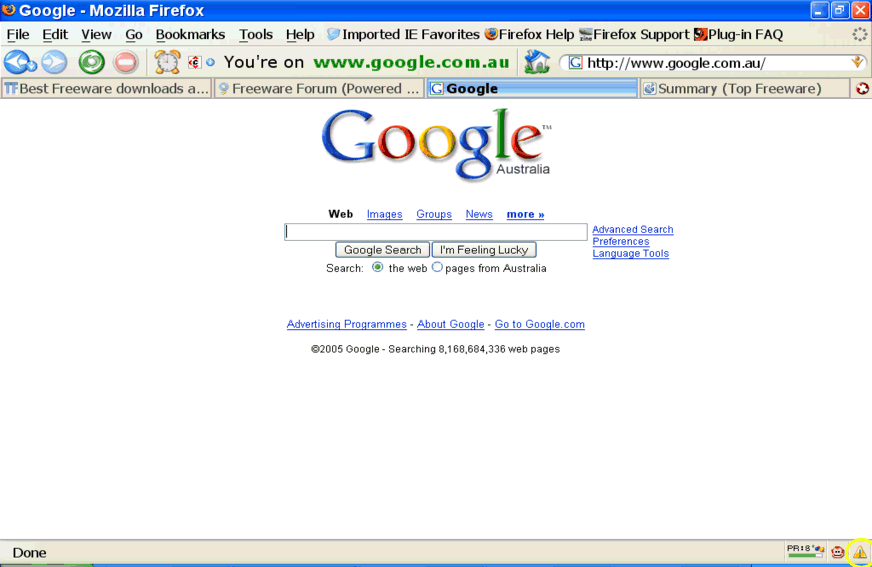 SPOOFSTICK This extension adds an extra address bar at the top of your browser, and basically tells you if you are at the site, you think you are.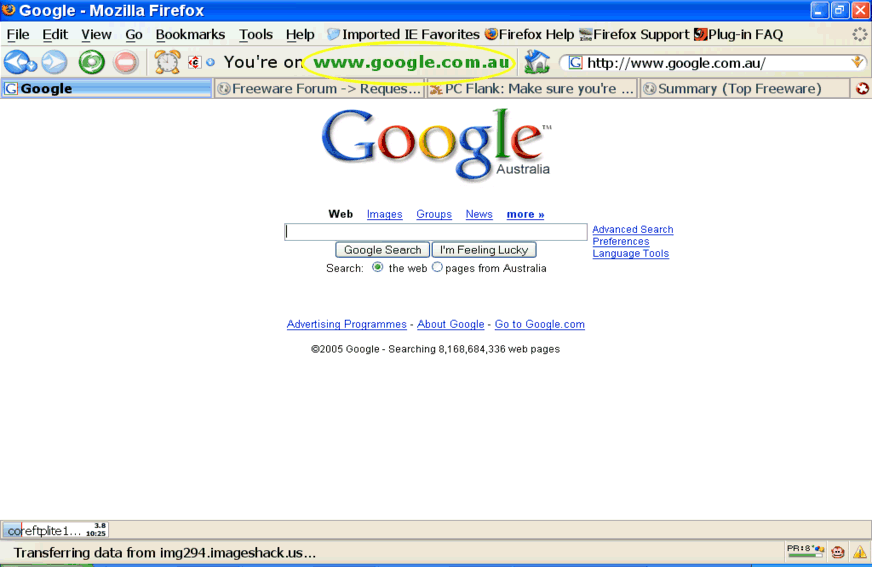 DOWNLOAD STATUS BAR Instead of opening an annoying pop-up when downloading files, this extension puts the download status bar in the bottom of your browser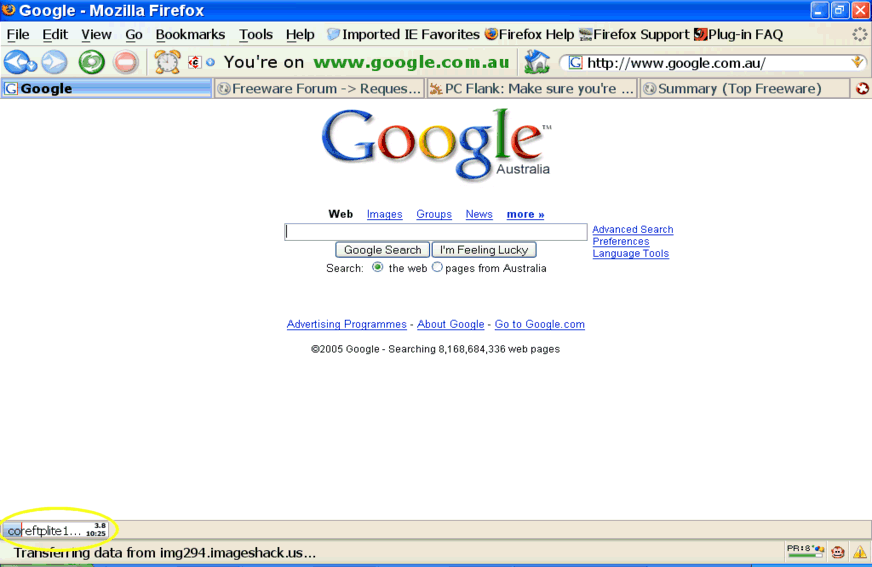 GOOGLE PAGE RANK STATUS This displays the page rank of sites on the bottom of the browsers status bar.
Page Rank is googles way of measuring site rankings. Ten is the best, zero is the lowest.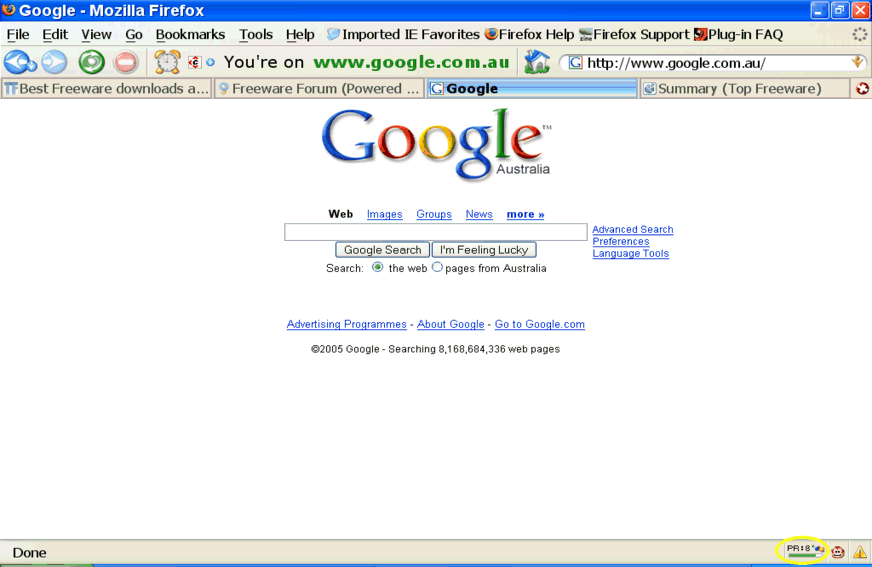 Go here to download these and many more, enjoy